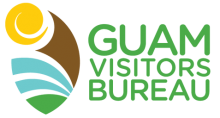 Hafa Adai!
The Guam Visitors Bureau ("GVB") and the Public Auditor are soliciting proposals from a U.S. Certified Public Accountant firm for an audit of the Guam Visitors Bureau for Fiscal Years 2022, 2023, and 2024.
To obtain a Request for Proposal (RFP) packet, a registration form must be submitted on the Office of Public Accountability website at
www.opaguam.org
or the Guam Visitors Bureau website at
www.guamvisitorsbureau.com
. Please click on the link below to submit the registration form and download an RFP.
Close (X)


Government of Guam procurement regulations require OPA to track all RFPs downloaded from this website. Please complete the following form and an email with a link to a downloadable Bid Package shall be immediately sent to you.


---